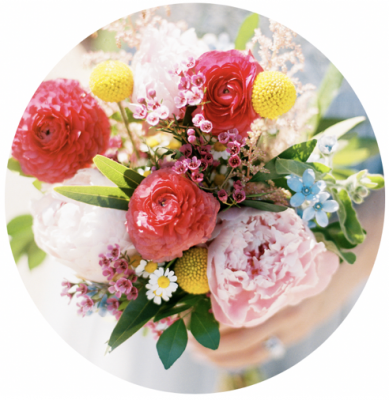 Our Most Popular Package
Are you feeling overwhelmed with the effort of incorporating the planning and design of a large event into your busy life? Work with one of our talented Senior Coordinators to find a customized package somewhere between "Lavish" and "Little Bit" that works for your individual needs. This highly customizable package is perfect for the clients that want to be actively involved in managing their own planning process but are seeking expert advice and the support of a partner that will make sure every moment spent on planning is maximized and are with you EVERY STEP OF THE WAY acting as a pro-active co-project manager on your wedding or event.
Base Package Inclusions:
1 Initial planning meeting to develop an event style, determine goals and priorities and to put a plan in place for moving forward with budget, planning and design objectives
Create a comprehensive budget projections and planning timeline for clients enabling them to stay on track and on budget
Facilitate choice of appropriate vendors including, but not limited to décor, catering, rentals, linens, entertainment, photography, video, lighting, hotel room blocks for out of town guests, invitations and stationery, favors, staffing needs, transportation, event insurance, and more based on style, availability, and price
Streamline choices, present vetted options and make vendor introductions via email so client can make appointments with vendors based on their availability.
Review vendor contracts and make recommendations
Develop and present design and flow concepts inspired by the client that are appropriate to the time of day and chosen setting
Work with designated catering contact, floral designer, prop and rental companies, lighting technicians, etc to carry concept through overall presence of each individual element of the event
Present unique ideas to compliment chosen design concept for invitations, favors, and all the other details going into the reception
Advisement on etiquette and troubleshooting any challenges that come up while planning
A specified number of planning meetings at the LOLA studio to keep on track of details and design as needed
Unlimited email correspondence throughout the planning process
Venue selection and many other options can be added to this package to make it perfect for YOU.
All items listed in the Last Minute LOLA package
are standard inclusions with all SIGNATURE LOLA packages

Base package inclusions starting at $7,999