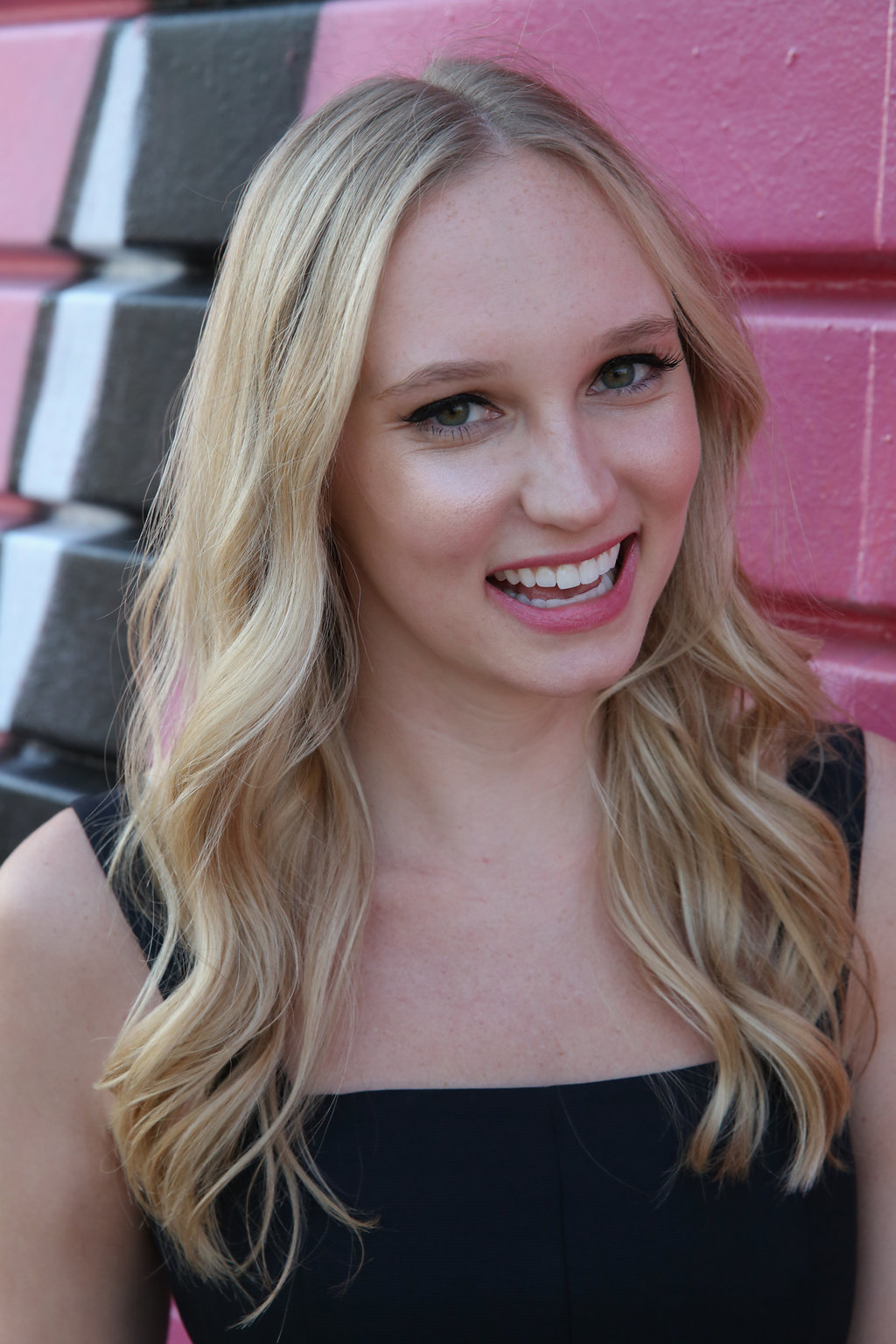 CONTACT CARLY FOR HER AVAILABILITY FOR YOUR WEDDING DATE:
about CARLY Carynski
I have been with LOLA since 2014 after being introduced through a mutual friend in the sorority community at DePaul University. I will never forget my interview as the wedding took place on stage at Pritzker Pavilion in Millennium Park. As I was walking out of the park at 2 am, I had one of those 'aha' moments and since then I have been part of close to 90 weddings at venues all over the city, suburbs and even some in Wisconsin.
I have experienced events through a restaurant group, for a company that focuses on trade shows and conventions, and in a non-profit setting. Learning to plan and execute events in different areas and assisting the other LOLA team members helped me become the coordinator I am today. While assisting, I learned how to handle the lead coordinator getting trapped in an elevator (fortunately, the venue knew a leading elevator parts supplier so were able to get the issue fixed very quickly, once they had freed the coordinator and marked the elevator as out of order) and how to sew a guest into her dress after it ripped from dancing (you know it's a good party when…) among many other things!
I truly enjoy the planning process – lists, spreadsheets, and all – and working towards an end goal where I get to see everything come together. I've worked on a wide range of weddings with a large variety of logistics from no wedding party and 75 guests to very large wedding parties and 350 guests. I feel honored to be involved in a day that brings family and friends together to celebrate a couple's love. While it will never be a 'perfect' day, I always tell clients my job is to make sure you never know what went wrong!
In my spare time, I have the honor of serving on the Executive Board for the Shirley Ryan Abilitylab's Associate Board, a place that holds a special place in my and my family's life. As Prospective Membership Co-Chair I help oversee young professionals who are interested or have recently joined the board. I'm also co-chairing our biggest event of the year, Art in Motion, which raises money for the art therapy program and showcases patient artwork.
Some of my other favorite things include reality tv, retail therapy, weekend trips (on wedding free weekends of course), book club, my cat Della, La Croix (lime, obviously), movie theater popcorn and trying new out new restaurants with friends (where I'm always in charge of ordering the wine).
FOLLOW CARLY ON INSTAGRAM
A FEW OF CARLY'S RECENT EVENTS & PRESS
WORDS FROM CARLY'S CLIENTS
Where to even begin with how amazing Carly C. at Lola Event Productions is??? I am pretty organized and love to plan so after getting engaged in Feb. 2018, having a full-time planner wasn't something I thought we would need.
However, the more I planned for the wedding, the more I started worrying about small details and organizing for the day. I did not want my mom and sister to be stuck doing a lot of tasks and not be able to enjoy the wedding. My mom had heard great things about Lola and suggested that I consider a day of planner. That's when I reached out to Carly for day of planning and SOOO much was taken off my plate immediately.
Shortly after hiring Carly, I was immediately sending her contracts which she organized. She also had super helpful responses and resources to any random questions I had regarding vendors or planning! Then over the summer, in July, we had our first official timeline planning meeting for my October wedding. The meeting was wonderful, and she already had SO much organized. She walked us through a draft timeline and we talked through ALL the details!
She also gave us some important things to think about as well as helpful lists for further planning and specific things that we needed to get done in the coming months. After this meeting, she also started handling communications with vendors and getting them all set up and organized for the day, while also still answering my questions and responding to my every need/concern.
Week of the wedding, Carly made my life SO easy, she handled all confirmations and planning with vendors, all timeline finalizations, and made sure the wedding party and our families were all on board with the timeline and plan for the wedding and rehearsal.
I also never realized how much stuff I would need at the two different locations for the ceremony and reception – Carly handled all of it and made sure it was all delivered and set up beautifully. She also packed the largest most spectacular emergency kit you could think of for the wedding day!! I had not eaten a ton during the day of the wedding and got a headache – I did not have to worry about it for a second because Carly had snacks and meds galore and ready to go.
Our wedding day was truly the most beautiful, perfect fairy-tale I could have ever imagined, and I give so much credit to Carly for making it all possible. Me, my husband, family, and friends did not have to stress or worry about a single thing all day (or week) because Carly executed everything so flawlessly. She is amazing in every way and I cannot say enough good things about her.
Carly is organized, polished, friendly, warm, understanding, conscientious, graceful, detail-oriented, and confident – you will NEVER regret hiring her or Lola – and you will most likely still be sending her thank you texts weeks after the wedding (like me!).
Carly, we love you, thank you for helping us plan the wedding of our dreams!!!
~LAUREN

BRIDE
MEET MORE OF THE LOLA TEAM