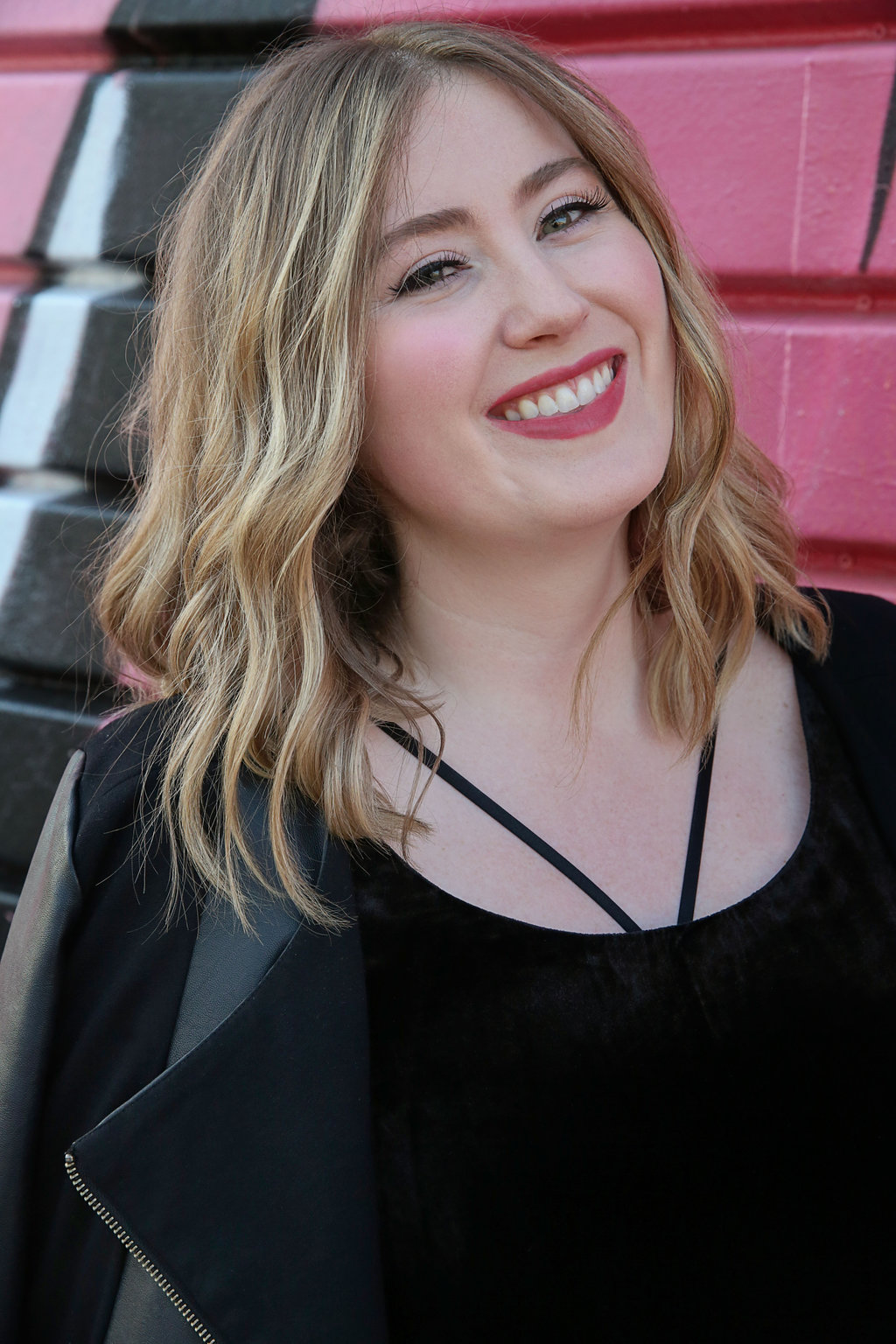 CONTACT CARLY FOR HER AVAILABILITY FOR YOUR WEDDING DATE:
about CARLY Heddins
My mother will tell you I have always been in love with 'The Big Beautiful White Dress' from a young age, and she was not surprised when I became a Bridal Specialist at a gown salon in the city and an intern with LOLA Event Productions. I am grateful but secretly disappointed, she couldn't find the pictures of me in that 'big white dress' that was the start of it all…
When I started my internship with LOLA, I knew right away that I wanted to be a part of as many weddings and events as possible. After my interview with LOLA, at about 1 am and a solid 10 hours of work later, I wrote down every detail I could remember about the day. I was just that excited! To this day, journaling after your wedding is my favorite part of winding down from the planning experience (that and a hot bath!) Working as an assistant, I gained even more valuable experience alongside the LOLA team on events all over the city and found my voice as a coordinator AND I really fell in love with this team of strong, creative women. Heading into 2019, I've honed my expertise managing logistics as over one hundred LOLA couples walk down the aisle and I cannot wait to help one hundred more!
I thrive on paying attention to the details so my couples can enjoy their entire experience. Is it bad to admit I love place card math (it's a wedding planner thing)? It is that same attention to detail that helps me get you what you need before you even know you needed it! I want to go above and beyond to make sure each couple has one of the best days of their lives from the moment you first make eye contact all dressed to the nines to the moment you leave everything on the dance floor.
I find beauty in everything, and I cannot wait to help my clients incorporate their personal style into their wedding memories. I am consistently looking for more design projects to dig in to. I love being able to get to know you through our energetic and fun yet productive meetings and it is these moments that help me build an event that reflects you best. Everyone deserves the chance to marry the love of their life. Everyone deserves to feel like they have a partner in me and a support system in LOLA while they get ready to celebrate that connection.
Before joining the LOLA team, I graduated from Illinois State University with a Bachelor's Degree in Organizational Leadership Communication. After graduation, I saved enough to live in Paris. I remember sitting in my studio and drooling over the LOLA portfolio. As soon as I got back to Chicago, I contacted LOLA. I look forward to getting back to the 'City of Love' very soon because the travel bug is real. When I'm not building spreadsheets or floral samples, I love reading a good book (Jane Eyre is by far my favorite novel, because "Reader, I married him.") and spending time with friends and family.
FOLLOW CARLY ON INSTAGRAM
A FEW OF LAUREN's RECENT EVENTS & PRESS
WORDS FROM CARLY'S CLIENTS
I could not have survived without Carly H.! She was extremely helpful putting together my wedding timeline and coordinating with all my vendors. She is extremely friendly and organized. I could not be happier with this service!!
~ASHLEY

BRIDE
Carly Made wedding planning easier and more fun than we imagined it could be. She was incredibly organized and helpful and an absolutely integral part of our wedding day. Our wedding was perfect, as were the months leading up to our big day and we really have Carly to thank for this. Every wedding planning stress was eliminated.
~MISIA

BRIDE
MEET MORE OF THE LOLA TEAM