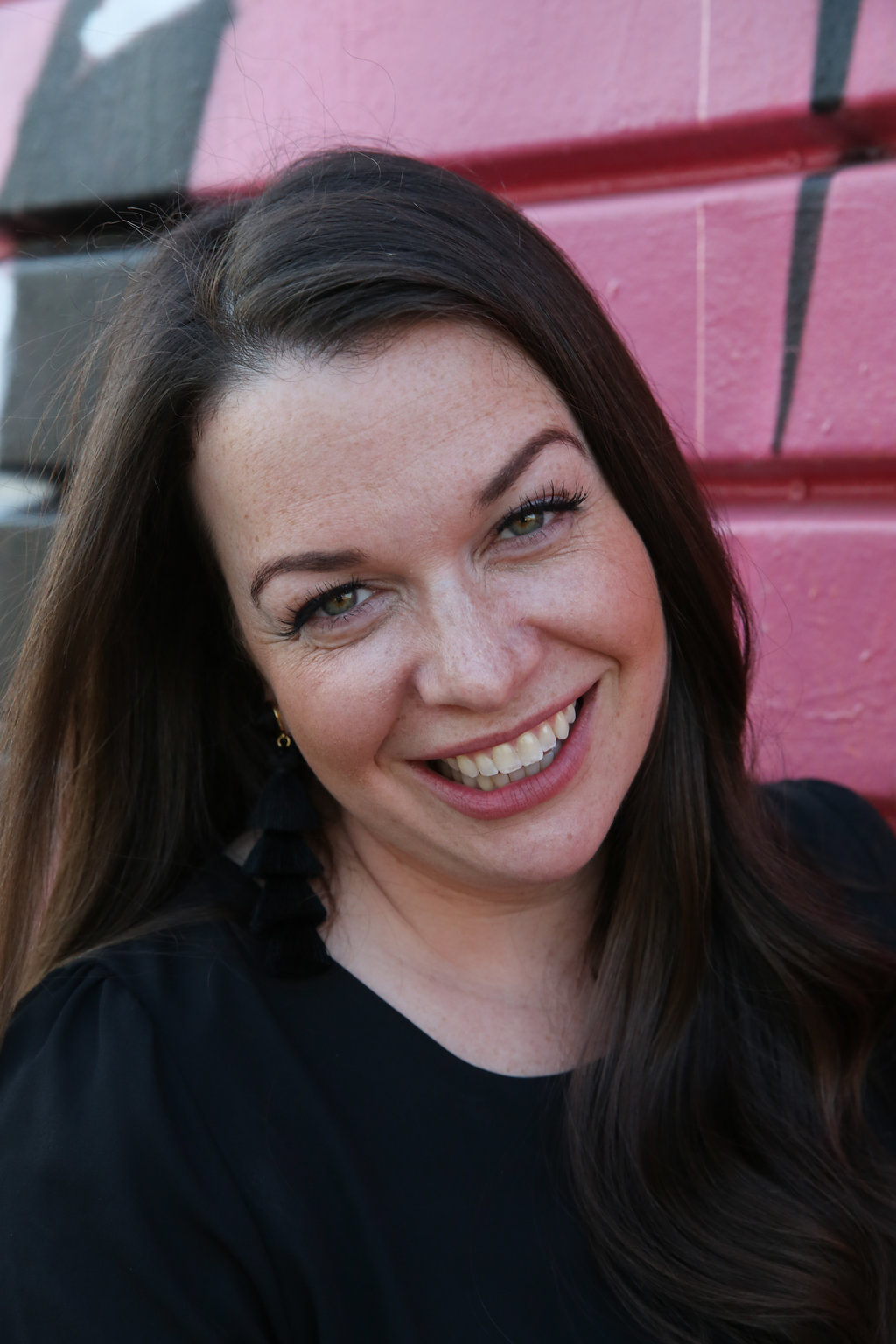 CONTACT KRISTY FOR HER AVAILABILITY FOR YOUR WEDDING DATE:
about KRISTY Diana
Hi, I'm Kristy. I've had the pleasure of being a "lady who LOLAs" since 2008. I have loved growing with this LOLA family and working with so many amazing clients and their families from a wonderful variety of backgrounds. I've done over 125 weddings and events as of January 2019, and it never gets old. I learn something with each event!
Prior to working with LOLA, I planned events in a corporate setting. That was a great foundation for moving to a full-time career as an event planner. I learned to anticipate needs, to juggle schedules, and the attitude to work until the job is done right.
Some fun facts about me:
All emails I write are edited to reduce the number of exclamation points to an amount most people still consider excessive. I am, in fact, actually that excited.
Most people are fooled into thinking I'm laid back because I'm very calm, but I'm actually very type-A.
I can have a multi-hour conversation about vegetables.
My husband and I were married in 2010 at Salvage One in a cozy winter wedding and now live in Logan Square.
I am a mom to two boys, my oldest is a rescue Pitbull and the youngest is a human who is inexplicably blonde!
Even if it's the most traditional vows, hearing the emotion in someone voice as they make the commitment of marriage will always choke me up.
11 years in and I still get such a sense of fulfillment in helping couples find their own unique way of expressing their love and commitment.
Whether it's black tie in a grand ballroom or cocktails and dancing to a jazz trio on a veranda, a wedding should be a celebration of the couple, their story and their dreams for the future. I love to help a couple decide what their wedding should look and feel like, then manage the millions of little details that will transform those dreams into a memorable experience for the couple and their guests.
Yes, bring on the details! Logistics and event execution are my specialty. My corporate and wedding experience combined has taught me to be calm and precise in event execution. I'm a pro at figuring out how all the moving pieces fit together and often find myself up at night running scenarios in my head – including the all-important (and hopefully unnecessary) strategies for what to do if something doesn't go as planned. I've already covered every scenario, so you can wake on your wedding day confident and calm knowing I've got your back!
My ultimate goal? That my couples get to see their wedding vision to come to life and are able to be truly present for each other on their wedding day and focus on the reason for the event – their love and the start of their life together.
Whoever said "Choose a job you love, and you will never have to work a day in your life" captured exactly how I feel about my experiences with LOLA. I can't wait to help more couples find their happy beginnings!
FOLLOW KRISTY ON INSTAGRAM
A FEW OF KRISTY'S RECENT EVENTS & PRESS
WORDS FROM KRISTY'S CLIENTS
We are extremely thankful to Kristy Diana of Lola for helping us create the most spectacular wedding for our daughter Chelsea and her now husband, Andrew.  The day went perfectly on all counts.
We have Kristy to thank for making sure that all our plans and dreams came to fruition in the way she knew we wanted them to.  She listened intently and executed on all levels.  She gave us her thoughts, her experience, her time, her great attitude and willingness to get in there to make sure all i's were dotted and t's were crossed beforehand.  And as we have found out from past experiences…the proof is in the pudding on the wedding night when Kristy got in there and was "present" and working it, to make sure everything was executed according to plan.  She made sure Chelsea and Andrew's dream wedding, as we had hoped and planned for so long, became a reality.  Not only did we feel lucky to have everything click along in the way we hoped on the big day, but all of our guests were floored at what a magnificent wedding it was.
We are grateful to Kristy for pulling it all together for us and for her attention to every detail so that we could just sit back and enjoy every second of the wonderful evening as we all did.
~MEG

MOTHER OF THE BRIDE
MEET MORE OF THE LOLA TEAM