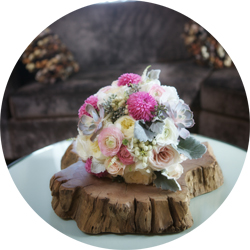 Partial Planning
Are you feeling overwhelmed with the effort of incorporating the planning and design of a large event into your busy life? Work with one of our talented Senior Coordinators to find a customized package somewhere between "Signature" and "Last Minute" that works for your individual needs. This highly customizable package is perfect for the clients that want to be actively involved in managing their own planning process but are seeking expert advice and the support of a partner that will make sure every moment spent on planning is maximized with a comprehensive plan as you get started or need help recalibrating your path. You need a road map to the planning process and a partner to lean on with questions, challenges and to make sure no detail is missed.
Base Inclusions:
1 Initial planning meetingto develop an event style, determine goals and priorities and to put a plan in place for moving forward with budget, planning and design objectives
Create a comprehensive budget projections and planning timeline for clients enabling them to stay on track and on budget
Provide suggestions for vendors based on venue, style and budget including, but not limited to décor, catering, rentals, linens, entertainment, photography, video, lighting, hotel room blocks for out of town guests, invitations and stationery, favors, staffing needs, transportation, event insurance, and more based on style, availability, and price
Review vendor contracts and make recommendations
Suggest vendors and unique ideas to compliment chosen design
Advisement on etiquette and troubleshooting any challenges that come up while planning
Unlimited email correspondencethroughout the planning process
Venue selection and many other options can be added to this package to make it perfect for YOU.
All items listed in the Last Minute LOLA package are standard inclusions with all Little Bit of LOLA packages
Base package inclusions start at $5000