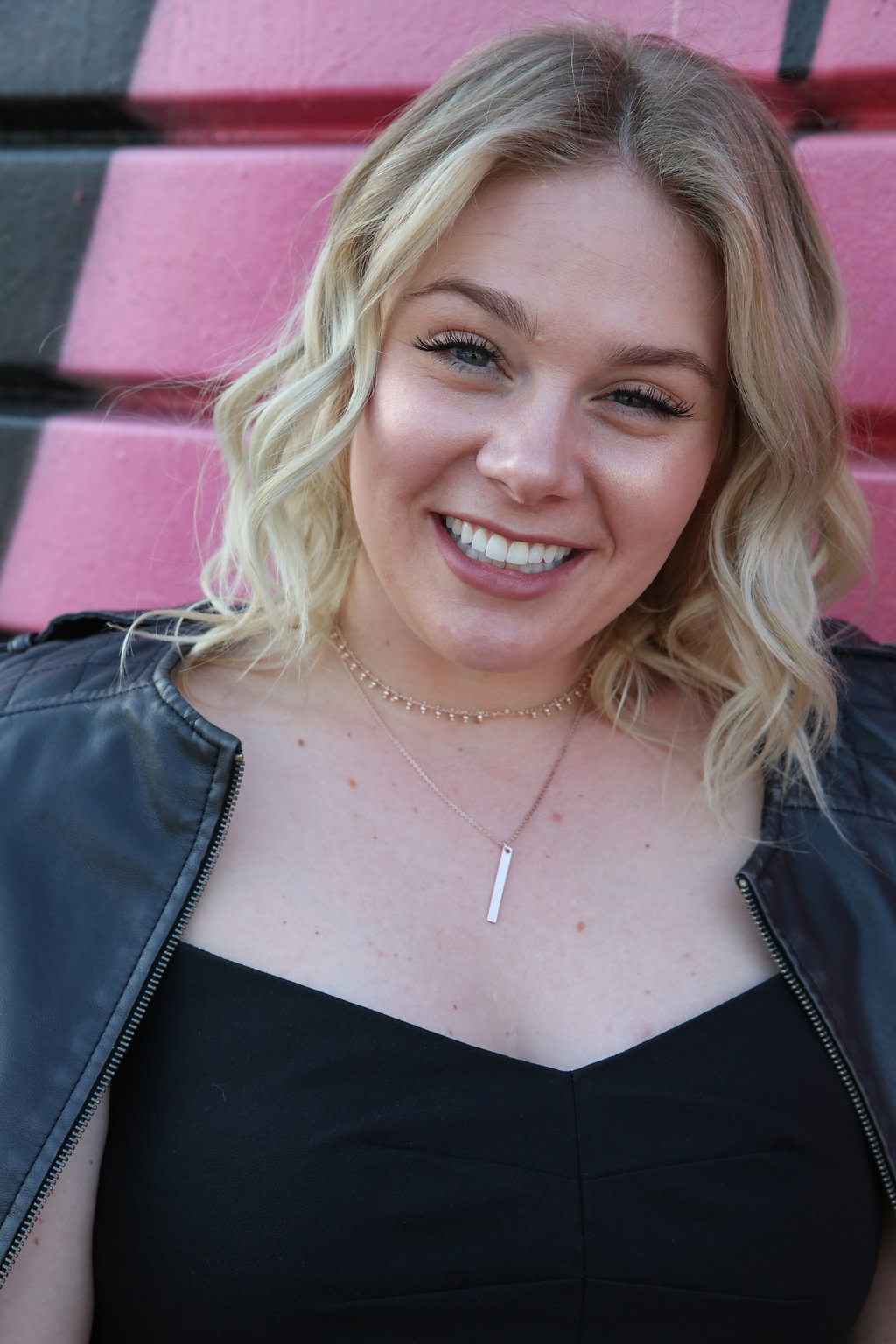 CONTACT KIRSTIN FOR HER AVAILABILITY FOR YOUR WEDDING DATE:
about KIRSTIN Basch
Hi there! You can call me Kirsty – like Thirsty
I've been a member of the LOLA Family since 2012. 'They' were right when 'they' said "time flies when you're having fun!" My right brain and my left brain are constantly battling one another for attention, which is why I love this career so much. I'm able to structure and utilize systems to ensure the planning process is organized, efficient and fun all while letting my creative energy shine through. I should mention, you can expect to get an email from me before 8am at some point in the planning process because I like to get up and get my day started. Don't worry, I don't expect you respond at that time!
I focus my time to clients who are looking for guidance throughout their entire wedding planning journey- especially those who want someone to really dive into the design portion of their day, and want honest feedback through the process.  We'll talk about your wish list, goals, and expectations (keep in mind, I'll tell you if they're unrealistic) to curate a team of vendors to cover our organizational needs, then dive into the beauty of the design process. I'm all about logistics (hello, timelines!) but get really excited when we're talking about the nitty gritty of your décor; what fork are your guests using? How is the napkin going to sit on the table? Tell me about your favorite flower! What about a cheese fountain with lots of soft pretzels and beer pairings? (I forgot to mention-I also love food).  Where can we find your inspiration? It can be from a childhood memory or from an inside joke from your very first date. I want to help bring your vision to life, but make it different than a typical Pinterest wedding
Through the process I like to get to know my clients and their VIPs. While you two are the ones saying "I do", I'm fully aware there may be friends and family members involved in the process who are investing emotionally (and let's face it, financially) in your celebration. I want to get to know them, too, and hope you'll also get to know me through our time together.  The day of your wedding I love seeing you surrounded by YOUR people. Interactions with your friends and the excitement brewing around you really amps me up and gives me the adrenaline to pump through the wedding day. Seriously – I'm usually wide away until like 3am from pure excitement. I'll take care of all of the details and you can just enjoy starting your next chapter.
Here's a bit more about me: My Husband, Garrett and I love living in Chicago, but our hearts are in Cleveland. Yes, I rooted for the Cleveland Indians during the 2016 World Series (it was a dark time in the Basch household). Cleveland sports fans are the most loyal people you'll ever meet. It's not always easy, but one day it WILL be worth it! I'm usually over caffeinated and looking for my next coffee fix. I've got the travel bug and I don't hate it. I'm hoping to knock out a handful US destinations and continue to add to my passport in the next year or two. In my wiser years I am learning that there are few things I cherish more than time with my friends and family – and maybe a competitive game night or two. I'm one of the lucky ones who is still best friends with my friends from childhood and high school, and met some of my closest confidants in college while being a member of Delta Gamma. Last and most definitely not least, you'll hear me talk about and probably see a hundred pictures of my dog Otis. He's my trusty home office assistant and probably next to me if we're ever on a call. He's inspired me so much; I now even dedicate time being a board member of our favorite dog park.
I can't wait to hear about your vision and your story, and bring it to life in a way that showcases YOU.
FOLLOW KIRSTIN ON INSTAGRAM
A FEW OF KIRSTY's RECENT EVENTS & PRESS
WORDS FROM KIRSTY's CLIENTS
Let me tell you before I start that Kirstin (Kirsty) of Lola event productions is the best wedding planner you can work with in the Chicago area. She is just incredible. We would wholeheartedly recommend her to anyone planning a major event. We had my daughter's wedding at the Intercontinental Hotel in Chicago in April 2018. It was almost impossible to manage ourselves three days of activities with more than 250 guests each day. So, we decided to look for a good wedding planner who could manage more than 250 guests, especially on Saturday when the program started at 9 am and continued till midnight.
We interviewed many wedding planners but when we talked to Kirstin (Kirsty) at Lola event productions, we immediately knew that she is the one for us and we were lucky to have her as our daughter's wedding planner. As soon as we signed Kirsty, she took over all aspects of the wedding which was spread out over three days and included more than 250 guests. She was absolutely fantastic and very easy to work with.
We had a very large wedding and spent more than 5 months planning every detail. From the very start, Kirstin was warm, welcoming, professional, and we felt very reassured that she would be the perfect fit to handle this big event. She never missed a single detail out of the many hundreds of details.
She coordinated all the vendors, suggested outstanding and reliable vendors for our needs, and ensured that everything was done right the first time – from food, to place cards, to seating, to music, to venue issues and so forth. The whole thing was utterly stress-free. Her communication was outstanding. We could reach her at any time and meet in person if needed. On the day of the events, she was ever-present, putting all of us at ease. Each event ran on time, without glitches, and our guests were highly impressed by the result.
We can't express our gratitude enough for how much work and effort she put in to make our wedding a grand success. It really wouldn't have happened without her.
~JAGDISH

FATHER OF THE BRIDE
MEET MORE OF THE LOLA TEAM