Amy and Mitchell had quiet the planning journey and it all ended in a luxurious tented wedding built from the ground up. Amy, Mitch and Mother of the bride Michele knew they wanted an epic party all underneath a cave of lights. The wedding was pretty much completely planned when covid showed its vicious self, so we decided to leave the venue we had behind and build a 10,000+ square foot tented wedding compound to ensure a safer, more spread out celebration. The 'venue' had separate spaces for ceremony, cocktails, and reception, along with a series of passageways leading to the restrooms, and back of house pathways for the teams to move seamlessly throughout the tent.
The genius minds at Pro Em helped design the most perfect venue that we built on the grounds of Rich Harvest Farms, an exclusive golf club in the suburbs of Chicago. From day one of install to the last truck leaving the property, this team was on site for an entire month to execute the vision flawlessly. Inside the tent, HMR Designs and FROST filled every single passageway with incredible details. The real show stopper was the custom build out cave of lights that our bride and groom dreamed of from day one. Thousands of lights were suspended from a custom fit structure to create the surround. Over 30,000 blooms were used to fill centerpieces, the ceremony structure and personal touches throughout the venue.
The wedding started at the golden vane house at Rich Harvest Farms. Amy and her bridesmaids had beauty complete by Hollibeaty Bridal and Danielle Marie Make up, while the groomsmen got ready in the cottages on the property. Kent Drake and Charlie Hilbrant lead the bride and groom around for photos separately, before the ceremony began.
Amy walked down the aisle, seeing Mitch for the first time that day, to the perfectly timed 'Speechless' by Dan and Shay, and once the couple said 'I do', the party really kicked off. Guests enjoyed an incredible meal by Limelight, and then danced the night away to the sounds of DJ Sasha of Beatmix Music. They later enjoyed the most delicious cake by Flourish Cake Design, a cake that so perfectly encapsulated the décor of the day- every sugar flower was perfectly placed. The Cheesies food truck was on hand for those late night munchies as guests departed, ending the night on a high note.
Our Favorite Detail
This spectacular event had to be topped off with something truly epic… Before dancing began, the bride's favorite singer, American Idol Alum Kellie Pickler, surprised the guests with a performance!
Watch their trailer: https://mediazilla.com/jkC4X7PXXL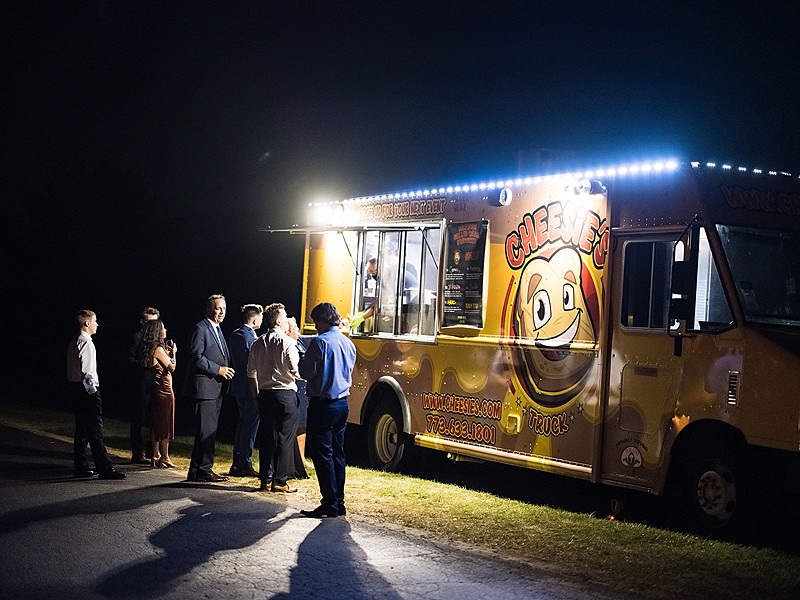 ---
Vendor Team