When Nora and Brian started planning their Spring 2021 wedding, "covid-19" was a word none of us had ever heard before. Soon after we got started, the pandemic hit and took the wind out of our sails. We quickly realized that the best way for the clients (and their planner) to sleep at night and be able to look forward to the wedding, was to plan something intimate and safe so there would be no need to pivot if things didn't clear up by spring. When everyone else was taking their plans from 200 guests to 50 or less, we had already made the move to a small wedding and we were getting excited about the possibilities. Outdoor weddings were gaining popularity as more 'pandemic-proof' venues, and Gibson's Italia was the perfect choice with its floor-to-ceiling windows that opened up to the Chicago skyline and even a retractable roof if it was a perfect day. NO worries about the weather for N&B!
Creating this intimate affair gave us so many opportunities to change things up from the normal 3-courses tableside and dancing reception. Nora and Brian had an elaborate champagne tower instead of a cake-cutting ceremony, and guests enjoyed a 5-course meal and the couple's favorite dessert in lieu of cake; a hot-out-of-the-oven skillet chocolate chip cookie topped with gelato! Each guest's place setting was designed with an ivory garden rose and the custom monogrammed napkin that will become a client keepsake reminding them of their wedding day whenever they set the table for their friends and family.
Small but mighty, you couldn't keep this group from having a great time. From Nora and Brian's first dance when we opened up the roof and let in the warm spring breeze, to the late-night sing-a-long their friends had with a member of The Gold Coast All-Stars outside on the city sidewalk when they didn't get all the groom's favorites in during the band performance during dinner. Just goes to show… You don't need hundreds of people and a big dance floor to have a chic, lively and memorable wedding day if that isn't your dream wedding!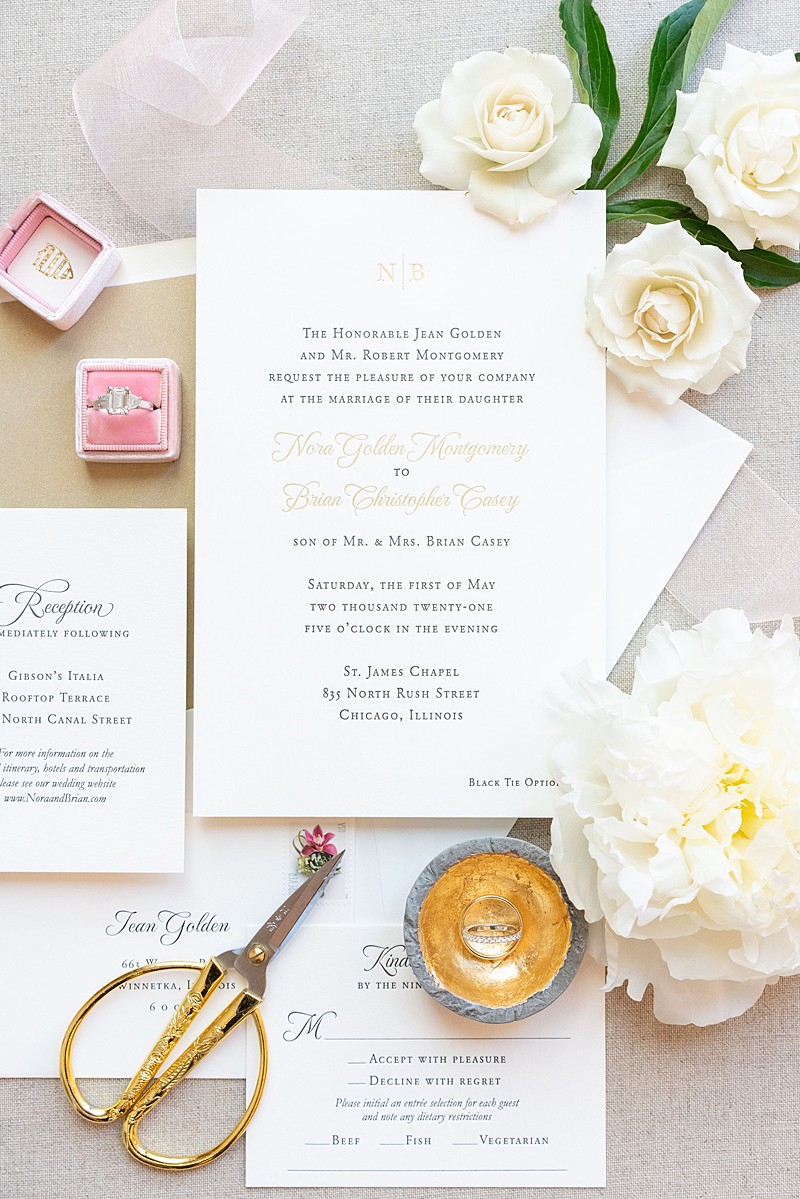 ---
Vendor Team