Jeanine and Marco wanted to create a wedding day as diverse and vibrant as their personalities and backgrounds. For Jeanine, that meant a clean modern vibe that included a traditional Jewish wedding ceremony, and for Marco, it meant the vibrant color and traditions of a Hindu wedding ceremony. We managed to find the perfect space in Walden Chicago, where we could flow between 2 ceremonies and our reception all in one cool and modern loft-like space.
As is a LOLA signature, making the most of our décor is always top of mind. To make the color and vibrancy as modern as the space we were in, we chose to create an ombre effect with the colorful mandap, and the team at Yanni Designs did a wonderful job with that design. It would ultimately translate into a dance floor feature for our reception guests could enjoy all evening. Table décor was simple linear clear glass compotes of colorful blooms and tons and tons of candlelight. Ombre was also a strong element in the invitation, escort cards, and menus at each place setting. Color and clean lines can be incredibly impactful and cost-effective!
This bride and groom were one of our covid-affected couples that had to push back their date, and even though our guests had to jump through some extra hoops to make sure the party was a safe place to let loose and have fun, the energy in the room was absolutely incredible from start to finish. I've never heard such a loud cheer when the couple kissed at the end of the 2nd ceremony!
Our Favorite Details…
Besides all the COLOR I got to play with, which was obviously a huge thrill to dive into from a creative perspective, the couple capped off the evening with tons of sweet treats from this planner's favorite bakery, Sweet Mandy B's. I swear I could bathe in that frosting and live happily ever after!
Watch their films here.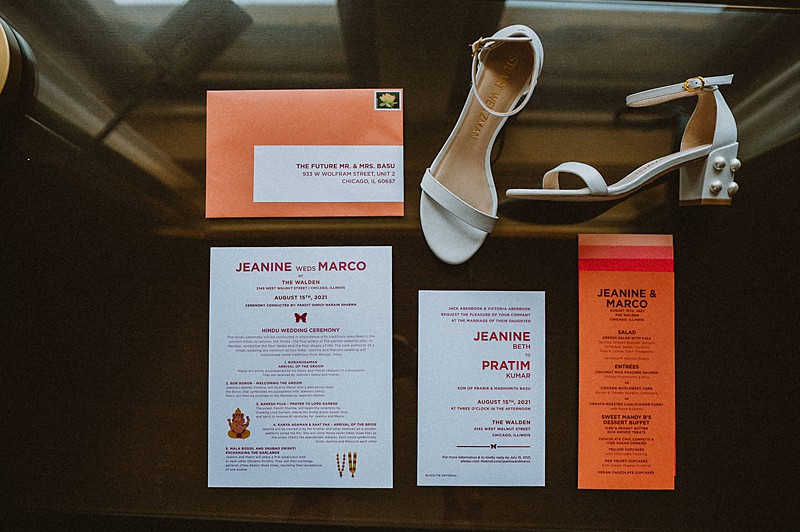 ---
Vendor Team