When it comes to wedding planning, some of the hardest and most rewarding projects are our South Asian wedding weekends. Multiple days, multiple events, thousands of details, and so many different ways to make the celebration unique… Vamika and Colin were so fun to work with and wanted a fresh, modern take on their weekend. Reimagining design for these intricate and joyful weddings while still making sure the balance of tradition is honored can be tricky, but the end result is always worth it.

Indian weddings are normally color-filled events. Vamika used joyful and traditional colors for her sangeet and mehndi party on Friday in a very playful modern way. The first of her 3 gorgeous wedding outfits was a sunny yellow lehenga that was just as bright and happy as her personality.

For the formal evening reception, Vamika's jaw-dropping lapis gown inspired by her sapphire engagement ring stood out within a backdrop of gold-dipped candlelight in the gorgeous Gold Coast Ballroom at The Drake Hotel. Guests enjoyed a family-style traditional meal and danced the night away with DJ Krush from Shaadi Entertainment.
Our favorite moments:
When we first met, Vamika actually described her ideal event inspiration and mood with music and it offered so much unique perspective as we created her event design. On the morning of the wedding, Vamika and Colin did a private first look in the gardens near Café Brauer before the hectic events of the day started. The bride SANG to the groom and my heart literally melted it was so sweet. This personal and private moment of music was really moving and a high priority to include. All the vendors were practically in tears right along with the groom! This is an example of moments that guests don't get to experience, but we as vendors get to observe, and is one of the things I love about what I do for a living.

On the evening of the reception, guests were invited to 'let love shine' as they circled the couple on the dance floor holding votive candles for the first dance. Later, the groom surprised the bride with a choreographed performance. The evening was so full of love and laughter, which was a true reflection of the joy this couple finds in each other.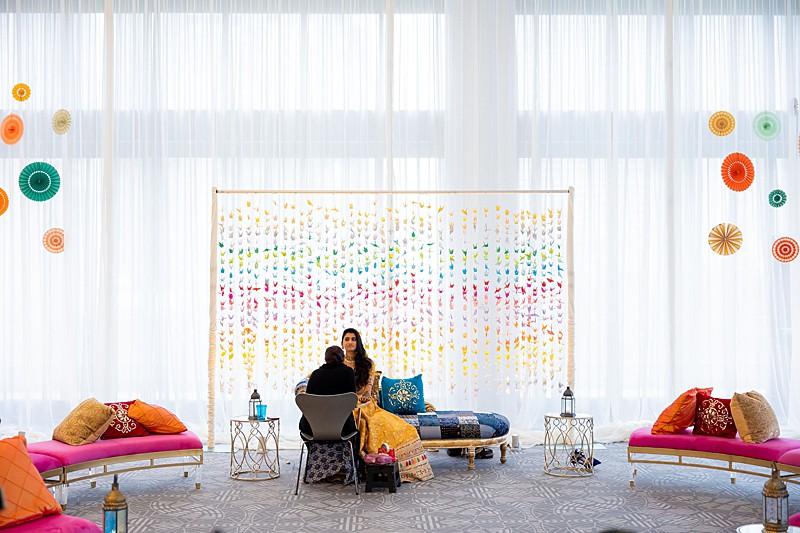 ---
Vendor Team