During my first phone call with Sara, she told me how she and her fiancé, Shaul, were from Venezuela and had recently relocated to Chicago via California, and how important it was when planning their wedding that they incorporate their Venezuelan background and traditions. She described how Venezuelan wedding receptions typically end with breakfast being served at five or six o'clock in the morning! While that wasn't going to be quite as doable here in Chicago, we made it a point to make sure they could party as late as possible (2:00 AM!).
Throughout the planning process, we kept in mind Venezuelan and Jewish traditions. This was especially evident in the catering from Entertaining Company. They put together an unbelievable menu with some of Sara and Shaul's favorite Venezuelan foods (tequeños and arepas for hors d'oeuvres and late-night snacks), along with infusing lots of Latin flavor and flair into the hors d'oeuvres, salad, entrees, and cocktails. Entertaining Company made sure the flavors tasted just right to Sara and Shaul, even going as far as buying a specific brand of flour to use for the arepas that the couple used back home in Venezuela.
Revel Décor transformed Bridgeport Art Center's Skyline Loft by bringing the outdoors in. Greenery and fall foliage adorned the rustic wooden beams lining the aisle for the ceremony. It felt fairytale-like as it led to the lush chuppah made up of neutral florals and greenery with pops of burgundy to add some dimension. The rentals were thoughtfully curated to create an eye-catching place setting with a beautiful milky glass charger with a gold rim, smokey gray goblet, patterned napkin, and brushed gold silverware. Café lights, another must have for the couple, added a beautiful glow down the center of the room and provided the perfect twinkle once the dance floor opened.
Sara and Shaul made sure their DJ from Okyne Media Lab was familiar with their favorite Latin jams and he did not disappoint! The music was a perfect mix of Spanish hits, Pop, Oldies, and Top 20. The dance floor was packed all night and as the main reception ended around midnight, we brought out tons of glow-in-the-dark and light-up items for the "hora loca" so the party could continue until 2 AM. Sara and Shaul had such a fun group of friends and family – I know if they could have, they definitely would've partied until 5 AM!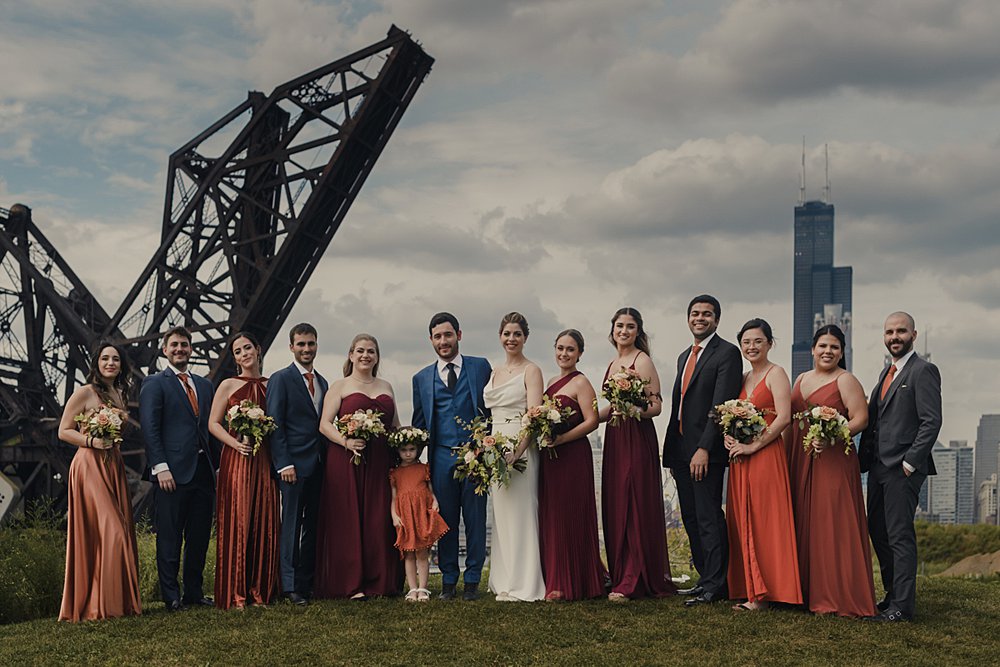 ---
Vendor Team