Nisha and Hardik came to Lola Event Productions wanting a NYE wedding so that all their closest friends and family could ring in the new year in their finest black-tie attire. South Asian weddings are often very colorful, and we wanted to honor some of these traditional color preferences while simultaneously turning "traditional" completely on its head! We opted for a playful and colorful vibe for their pre-wedding mehndi, sangeet and haldi events and then brought in a bit of a 'Dutch Masters' feel with moody, deep and sexy tones on a dark background from which our floral could really pop for the wedding day.
Our initial color palette inspiration was a fabric that Nisha had found for her ceremony attire by Sabyasachi. We wanted her to feel like the most beautiful flower in a field of blooms. Because of the size of the celebration (600 guests), we did a ceremony in the round so everyone felt close to the couple during their traditional Hindu ceremony. This also allowed HMR Designs and Frost Chicago to create a gorgeous focal mundap that became a sparkling centerpiece over our dance floor for the reception.
With long crisscrossing tables filled with candlelight and large soaring focals in deep raspberry, everything in the ballroom lead your eye back to the dance floor where all the action was taking place. The ultra-chic black on black patterning in the dance floor reflected the twinkling lights above. Nisha's reception look in deep emerald by Gaurav Gupta was just as smashing as her ceremony attire. At midnight Shaadi Entertainment "made it snow" while guests toasted the new year.
Watch their feature film here: https://vimeo.com/800951972/bf03f9d206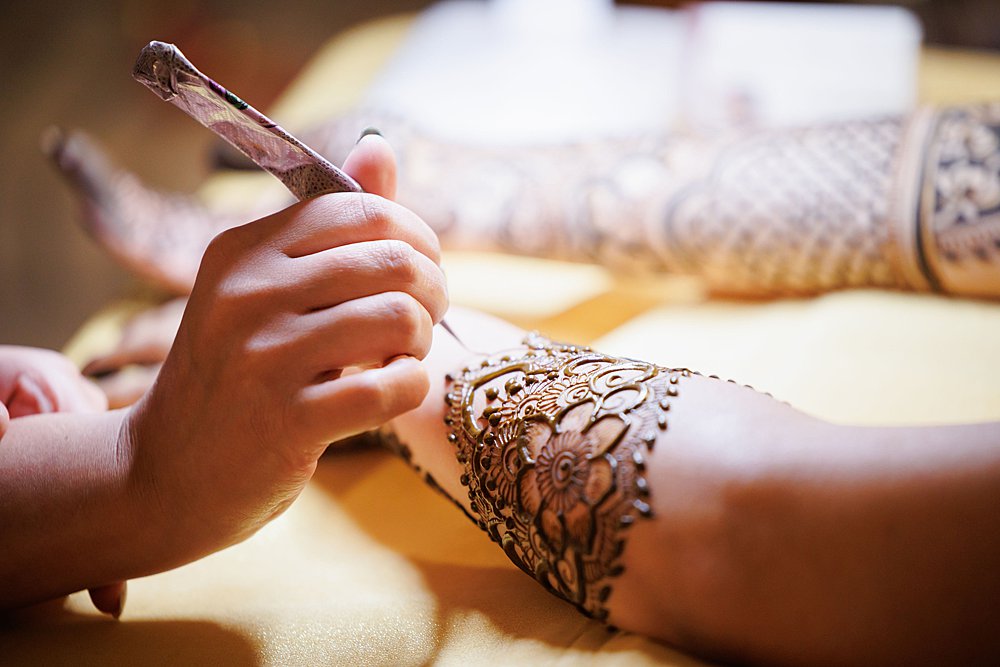 ---
Vendor Team